My Data Guard
Coupons are a means of adding to your license without charge. For instance, coupons are sent to your email address each time a My Data Guard purchaser enters your email as the referring party. Coupons are valid for 30 days.
How to submit your license coupon:
COPY
Copy the coupon code from your Coupon Code email

START
Start My Data Guard Plus.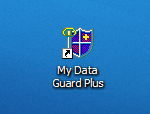 OPEN
Open any file to access menu.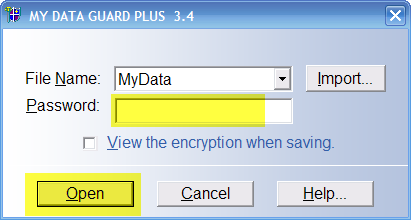 SELECT LICENSE
Select License on the menu bar.

SUBMIT COUPON CODE
Select Coupon Code, paste and click Submit.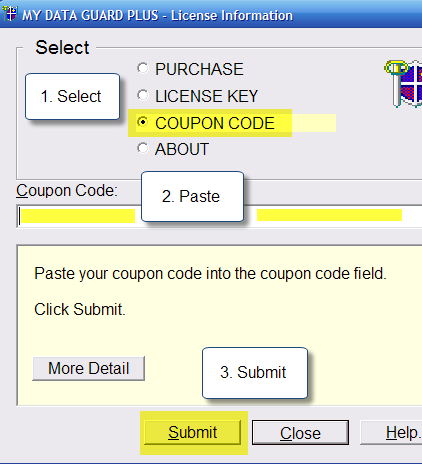 ACTIVATE
Press Activate and your new license key will be delivered to you by email.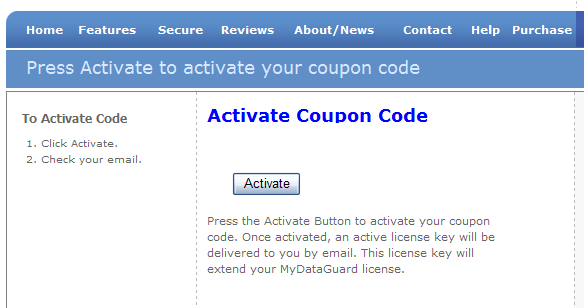 Copyright 2010 by CRS. All rights reserved.